Maria Birnbaum
Postdoctoral Researcher University of Bern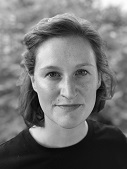 Maria Birnbaum is a post-doctoral researcher at the University of Bern and a lecturer at the Graduate Institute in Geneva. Working in the fields of Global Politics, Religious Studies, and Colonial History, her work examines the relationship between diversity and order with a particular focus on religion and global politics, as well as the history and politics of concepts and knowledge.
She earned her Ph.D. from the European University Institute (EUI) and has held visiting fellowships at Cambridge University - the Centre for Research in the Arts, Social Sciences and Humanities (CRASSH), and the Department of Politics and International Studies (POLIS) – Buffett Institute for Global Affairs at Northwestern University, and Lund University, as well as teaching and research positions at the Graduate Institute, Geneva (IHEID), Robert Schuman Centre for Advanced Studies (RSCAS), Oslo University (UiO), Ludwig-Maximilians Universität (LMU), and the University of Bern. 
Currently, she is finalizing a book manuscript titled Global Politics, Religion, and the Transnational History of Pakistan and Israel analyzing the politics, conditions, and costs of recognizing religion in global politics with a particular focus on the entangled history of state- and nation building projects in British India and Mandate Palestine.
In the framework of the study of Interactive Histories, she is particularly interested in various attempts to conceptualize, institutionalize, and manage social and religious difference in South Asia and the Middle East. Starting from the assumption that religious life and political order are co-constitutive a particular focus is given to the relation between the Jewish State of Israel emerging from the British Palestine Mandate during the early 20th century and the Muslim Homeland of Pakistan coming out from British India during the same period of time. Here, Birnbaum asks: How can the concepts of minority and sovereignty help us understand the ways in which the British Indian Muslims drew on and created a model for the Palestinian Jews in their relation to and their claim to state independence?  This expands on a recently published an article – Entangled Empire – where she traces the entanglements from an institutional, legal, and political perspective.
 For more information, please visit mariabirnbaum.com